Section 3-350 - EMT Academy
CMH EMS Education Manual
---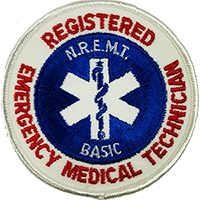 This section serves as the course syllabus for the EMT Academy. A maximum of nine (9) students will be accepted into each EMT Academy.
Sub-Sections:
---
Change Log:
| Date | Link topreviousversion | Description of change |
| --- | --- | --- |
| 01/15/19 | pdf | Added comment to clinical requirements that the student must maintain passing status to attend clinical rotations. Added specification of AHA version of BLS CPR is required before clinicals. Added comment that live patient contacts in FISDAP must include medical record number. |
| 05/14/19 | pdf | Added contact information to clinical evaluation card in case of student exposure. Added program administration manual familiarization test to the third week of class. |
| 07/17/19 | | Changed document number from 6-360 to 3-350 |
| 07/17/19 | pdf | Added Barron's EMT Test Prep to the textbook list. Updated class dates to reflect 2019 dates. Clarified deadlines for clinicals to be one semester after completion of the Academy. Added form to facilitate grade communication between instructors and program director. Updated terminal competency form. Added details of students that already have certificates such as BLS, NIMS, etc can have credit without repeating them. Added section that describes the grading calculations. |
| 07/18/19 | | Changed all documentation deadlines to 48 hours. Added section detailing when students can "double-dip" patient contacts during clinicals. |
| 07/31/19 | | Modified the tuition details to only have payments on the first day, mid-term, and final. Modified grade calculation to include mid-term and final scores. Also added requirement for Platinum Adaptive before final exam. |
| 08/01/19 | | Added photos and bios for EMT instructors. |
| 09/09/19 | pdf | Modified the academy course names. Modified the course schedule. |
| 10/02/19 | pdf | Updated contact and location information for ERs and ambulances for clinical times. |
| 11/11/19 | | Added "People Care" and library reference to curriculum. Added weekly discussion question requirements. Added followup and committee review section to scholarship form. Added test item analysis comments to exam section. Updated ER and ambulance clinical locations. Modified chapter grade entry form to improve instructor completion. Added examination requirements to terminal competency form. |
| 12/05/19 | | Clarified when students are eligible for psychomotor and CBT exams. Clarified Platinum adaptive cumulative testing requirments. Clarified deadline for completion of clinical requirements is at the end of the student's second semester. |
| 12/27/19 | | Added minimum of 24 ER hours and 48 ambulance hours for clinicals. |
| 08/10/20 | pdf | Moved this section to the online format. Updated faculty. Removed People Care from the curriculum. Updated and simplified grade calcualtion based on EMSTesting website. Updated schedule to 2020 dates. |
---
CMH EMS Education Mission: "Provide state-of-the-art education to develop and support a team of exceptional emergency medical professionals."
Return to Education Manual Table of Contents.



CMH EMS Education Manual

by Theron Becker is licensed under a Creative Commons Attribution-NonCommercial-NoDerivatives 4.0 International License.
Based on a work at http://ozarksems.com/edman-4-240.php.