Section 3-490 - Paramedic Academy
CMH EMS Education Manual
---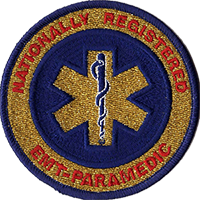 This section serves as the course syllabus for the Paramedic Academy. A maximum of nine (9) students will be accepted into each Paramedic Academy.
Sub-Sections:
---
Change Log:
| Date | Link topreviousversion | Description of change |
| --- | --- | --- |
---
CMH EMS Education Mission: "Provide state-of-the-art education to develop and support a team of exceptional emergency medical professionals."
Return to Education Manual Table of Contents.



CMH EMS Education Manual

by Theron Becker is licensed under a Creative Commons Attribution-NonCommercial-NoDerivatives 4.0 International License.
Based on a work at http://ozarksems.com/edman-4-240.php.