Sub-Section 3-490-38 - Paramedic Academy Academic Progress
CMH EMS Education Manual
---
To remain in and progress through the Paramedic Academy, the student must:
Remain in compliance with policies and procedures outlined in this administration manual.
Maintain CPR certification and MO EMT licensure.
Submit to annual infectious disease immunizations (i.e. influenza and COVID) as required by CMS, CMH, CDC, and local public health.
Students are responsible to constantly monitor his or her own learning process. Current standing and grades are available upon request. Every effort will be made to email grade records at the completion of each chapter.
Students are strongly encouraged to request appropriate faculty guidance and assistance with any curriculum material or any clinical objectives he or she is having difficulty mastering.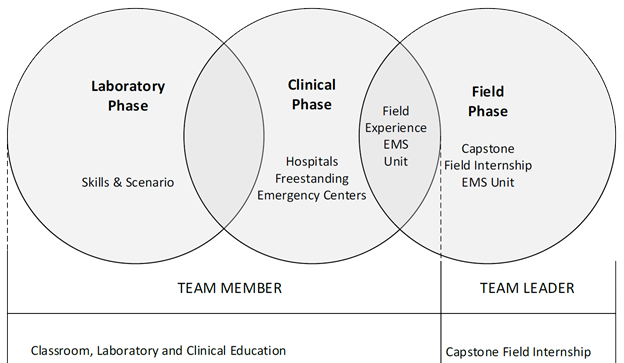 (National Registry of Emergency Medical Technicians, Inc., 2015)
---
Paramedic Academy Course Progress Graphic
---
| | |
| --- | --- |
| CMH EMS Education Mission: "Provide state-of-the-art education to develop and support a team of exceptional emergency medical professionals." | |